THE 100 ITALIAN EXCELLENCE IN THE FIELD OF BUILDING
17 January 2019
Unical is among the 100 Italian realities of excellence in the field of future building. In the book that includes the research "100 italian stories for future building", presented by the president of Symbola, Ermete Realacci, and by president of Fassa Bortolo, Paolo Fassa.
Symbola, Foundation for Italian qualities, and Fassa Bortolo, in 
collaboration with the Triennale di Milano, with industry experts and 
MadeExpo as technical partner, carried out the research "100 italian stories
 for future building ". The research is about the 100 excellence 
in the construction world, from small companies to large ones, including research 
centers, that want to invest with their innovative products that combine quality 
and low environmental impact for a sustainable future .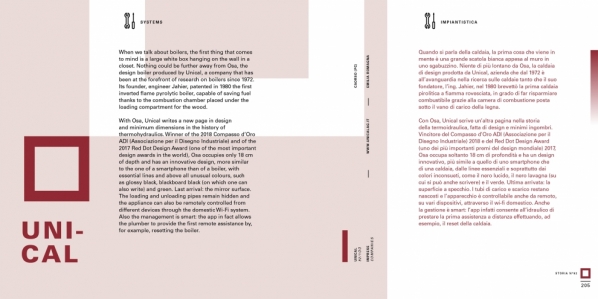 return to previous page